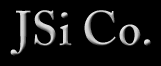 How To Reach Us

JS International

Our Customer Service Line is open from 9:00 AM to 6:00 PM MST, Monday to Friday. We close for National Holidays.
If you reach a recording, please leave a detailed message, including any product questions you may have.
Voice: 88-31- 479-4211/2
Fax: 88-31-479-4213
Email: Jsi@Jsits.com
Please note: Technika does not offer printed catalogs, brochures, or flyers. To find products that interest you, go to our home page and select from the items listed under "Full Catalog."